PhotoBook Ideas
Get inspired
Making a book is a great creative endeavor – and the quality of the final product should reflect the time and thought that you put into it.
Whatever it is you want to preserve – photography, a family history, a special event – a wedding, a tribute to a special person or an art collection – a book by PhotoBook Press is the perfect choice.
Because we use the finest archival papers and binding materials your book will look the same generations from now as it does today.
Look through our sample book ideas then let us help you realize your vision of creating a unique book of lasting value. We can make one copy or hundreds – whatever you need.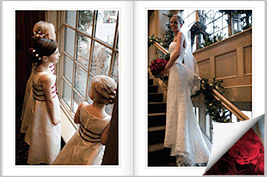 Wedding Books
PhotoBook Press Wedding Books - Inside and out, the most beautiful wedding book you can buy. At PhotoBook Press we have married the finest design and digital print technology with old world book arts to create wedding photobooks that are as elegant as the events they commemorate. On the coffee table or on the bookshelf these are the books that couples and their families want. An heirloom wedding book built to last - a book to be enjoyed by current and future generations.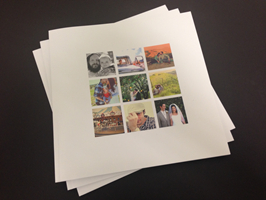 Social Books
For avid photographers who showcase their best work through Instagram or Facebook, PhotoBook Press offers Social Books. Simple yet elegant, in hardcover Layflat style or Softcover, Social Books are printed with stunning image quality on archival paper. Powered by our advanced cloud-based design tool that is integrated with Instagram and Facebook, our Social Friendly Books are perfect for bringing those photos to print … to have, to hold, to share with fans and friends.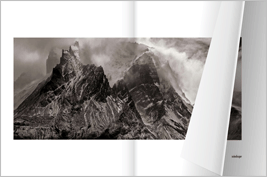 Fine Art Books
Photographers, sculptors, painters and poets preserve their best work in fine limited edition books from PhotoBook Press. The quality of the printing, paper and binding distinguish these books and make them particularly suited to preserving fine art. We produce show catalogs in soft and hard cover editions of fine art photography and artwork. These books are sought by book collectors for their content and their beautiful construction.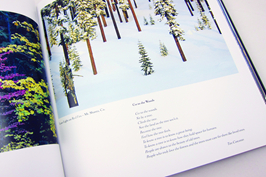 Travel Books
Been to some of your 1,000 places? Document your travel with images from the trip of a lifetime. Fine art or "year book" style, you can preserve your best travel experiences with a beautiful book. Choose a single trip or create a "best of" collection of images – turning the pages will instantly transport you back to your adventure. Add extra copies to share with fellow travelers, family and friends.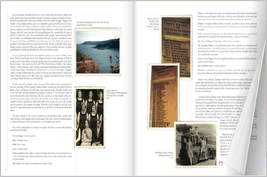 Family Memoirs
The thought of finally sorting through years of photos, slides and other memorabilia can be overwhelming. At PhotoBook Press, we have tools and techniques to help you overcome that initial inertia and get you on your way to publishing a beautiful book of your memories to be shared with generations to come.

Whatever your best idea is, PhotoBook Press is here to produce the perfect book for you.
Select a truly unique heirloom quality signature sewn style, a stunning hardcover layflat style, a beautiful hardcover glued binding style, or a perfect bound softcover style.
Select from a wide range of sizes and options.
Design it through our design tool, design it yourself, or have us design it for you.
Create your book in as few as 10 pages or as many as 400 pages.
Be assured that your book will contain brilliantly printed images on archival paper and professionally finished into a perfect product.